About Us
We are committed to connecting pool buyers with top - notch pool professionals, swimming pool supplies and financing. We provide swimming pool quotes as a free service to swimming pool customers and offer swimming pool contractors the opportunity to join our contractor networks. The best swimming pool builders do not always have the resources to effectively introduce consumers to their swimming pool offerings. Similarly, many consumers do not have the resources or time to independently contact multiple swimming pool builders in their community. By offering consumers a free method to tell swimming pool contractors about their pool project and by creating a simple way to swimming pool contractors to connect with pool customers, we strive to offer consumers a simple, effective way to find a local swimming pool expert.
Our Team
We are a dedicated team of entrepreneurs, pool industry professionals and technologists committed to designing and implementing efficient and effective ways for consumers and pool contractors to connect.
We are an interactive information service company committed to connecting consumers with information. We are not licensed contractors. We are not authorized nor do we enter into contractual relationships with consumers or individuals that fill out our on-line forms. While we strive to maintain the highest level of customer support, it is not always possible for us to connect each form with a local expert.
Swimming Pool Quotes 1459 18th Street #169 San Francisco, CA 94107 US 1-800-280-7665
For questions or comments regarding this website please email us.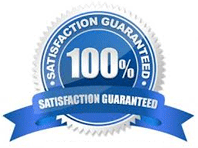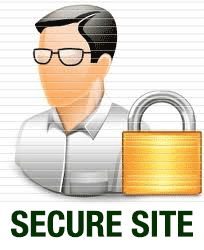 ×
Disclosure and Privacy Policy
This Disclosure/Privacy Policy governs the manner in which this site and its affiliates (referred to as Company/We/Us/Our/Its') collects, uses, maintains and discloses information collected from user of this and related Web sites (referred to as Applicant/visitor).
Disclosure/Privacy Statement-Our Company and its' partners consider an Applicant's privacy as very important. All of Our Companies and associated parties are committed to ensuring the privacy of any and all information an Applicant submits to us or Our Company affiliates. This Web site is not directed nor intended to be used by any individual or individuals under the age of 18.
We are an interactive information service that connects consumers with information. We are not licensed contractors and are not authorized nor do we enter into contractual relationships with consumers or individuals that fill out our on-line forms. While we strive to connect each person that fills out our forms with local experts, it is not possible in all situations.
Disclaimer of Liability:
With respect to all documents available from this server, and any and all activities of our organization both direct and indirect, we make no warranty, express or implied, including the warranties of merchantability and fitness for a particular purpose, or assumes any legal liability or responsibility for the accuracy, completeness, or usefulness of any information, apparatus, product, made through use of this site or the referral service.
Information Collected-We may collect/store/distribute information submitted by an Applicant. Collection of Applicants data and information may be gathered by (but not limited to) the following methods: From Internet page forms or by other means an Applicant may volunteer information. We may also collect information about how Applicants and visitors of our Web site or our affiliated websites uniquely surf or browse our site (this may include but not limited to, the originating server of the visitor/applicant). We may use cookies (A cookie is software that a Web server can store on the Users' PC and use to identify the Users should they visit the Web site again) to track how Applicant's or visitors use our site or affiliated web sites. It is possible that the information submitted or collected from an Applicant or visitor may be personal information and nonpublic information.
Use of gathered and submitted Information - By clicking the "Submit Request" button on the application form, Applicant/Visitor consent to the disclosure of their nonpublic personal information to affiliated partners, brokers and other third parties. These parties and third parties may contact the Applicant/Visitor directly after they receive said submitted nonpublic personal information. We may also collect and use information gathered through our web site for research regarding the effectiveness of the web site and our company's marketing and advertising.
Links
(**Private Information Sites)(***Government Information Sites):
Links listed on this or any and all other of our websites are for informational purposes only, any use of those links are solely at the user discretion and are their own sole responsibility, We offer no warranty or acceptance of responsibility for any and all actions and interactions between users from our site and the linked sites. Further we (this site and all of It's "Family Of Sites") are not affiliated with any links from the "Private Information Sites" .They provide informational resources and tools. The statements, Links and information made by them are their sole responsibility and we do not endorse them and hold no responsibility to them, Nor do they, by any means. endorse our site(s).
The sites that are government or private/government entities, were included here for you to search through .They provide informational resources and tools, Any links or statements made by them are their own sole responsibility, nor do they by any means endorse our site(s). Links from and on our site -Our site may/can contain links to other Internet web sites. We are not responsible for the privacy practices or the content of such Internet web sites. Statements, products and or links made by the banner ads present on the site are their own sole responsibility, We provide them for informational purposes and they are not a member or representative of any of our company(ies). We do not, by any and all means, endorse, support, or are responsible for information you submit to them and or any products or programs they may sell, transfer or participate with you in (also applies to all external links to other sites). You are solely responsible for any transaction between you and the "other Mortgage service links". Any links or statements made by them are their own sole responsibility, nor do they by any means endorse our site(s), Unless otherwise Stated.
Information:
Disclosure/ Nonaffiliated Third Parties -We may disclose nonpublic personal information about the applicant/visitor to other market participants that provide goods and services. These nonaffiliated third parties may include, but are not limited to- Mortgage Lenders/ Title companies/ real-estate companies/Banks/financial institutions, insurance companies.-Advertisers and retailers and direct marketers. We may also disclose the submitted and/or gathered information from visitors and applicants to investors and potential partners based on information collected from visitors and applicants. As provided by law we may also disclose some nonpublic personal information. The visitors IP address does not contain any nonpublic personal information about you. We collect IP addresses for the purposes of system administration, advertising information's, and to validate a customer requests and submission. We may also disclose your personally identifiable information in response to a legal process as well as the transfer or sale of personally identifiable information pursuant to the sale of our business or assets. If we transfer ownership of the site to another company we will notify you by email or by general notice on our site.
Privacy Notice and Opt Out Notice:
As required by FTC regulation-By acknowledging receipt of this privacy notice, you the customer also consent to receive your annual notice of the privacy policy, via this web site. -By acknowledging receipt of this privacy notice, you the customer also consent to receive your opt out notice and opportunity to opt out, as required by FTC regulation, via this web site.
Information and its' Security- the information provided by an about the Applicant/Visitor that is maintained on our systems is protected using security measures to protect the loss, misuse and alteration of the information under our control. Financial information, credit card numbers social security numbers are not stored on this Web site. Due to the nature of the Internet, computer networks, systems and other factors, we cannot guarantee that the information submitted to, maintained on, or transmitted from our systems will be completely secure.
Notice for Opt Out:
Our site and its' affiliates may disclose nonpublic personal information about you the Applicant/Visitor to nonaffiliated third parties, as previously described in this privacy policy. You have the right to opt out of this disclosure at any time before or after you submit nonpublic personal information. If you wish to opt out, please email us.
California Residents:
May request their disclosed information which was provided via this site and related sites by writing to Swimming Pool Quotes, Inc. 813 Harbor Boulevard Suite 302 West Sacramento CA 95691 Attn: California Privacy Rights. Swimming Pool Quotes is not obligated to respond to more than one such request per customer per calendar year.
We may adjust and make changes to our Privacy Policy at anytime, the changes made will be posted prominently on our website for a reasonable period of time and by amending this privacy policy.
Swimming Pool Quotes Inc.
For questions or comments regarding pool estimates email us or call toll free - 877 335 1876
×